NOYZ just started !
 In August 31, 2004, I just started my blog as NOYZ.
The reason is very simple.
I've been working on my HRC web since May 2000,
URL
so I recently have the feeling called as Monotony !
Ocasionally I am bored to do same things
(scan..update...scan again..update again...),
so I wanted to do something new to refresh my myself!!
 I'm not going to do this everyday.
I will do this when I have something to share w/you.
I'm not really sure how long I will continue doing this.
It might be a year? or might be 5 year? Who knows?
 For Noyz, I don't care about grammatical mistake,& misspell.
It had been almost 5 years since my return from Chicago in 1999.
My US life sounds like Long - long time ago.
So I'm not good at being a good English writer right now.
 About the name of NOYZ, as you can guess, I got this from NOISE.
"Making a noise to the world" is recently my concept for my web.
Anyway,Noyz just started, so I am moving on !!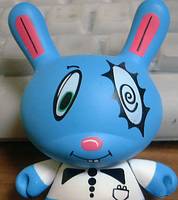 I am Kimono !